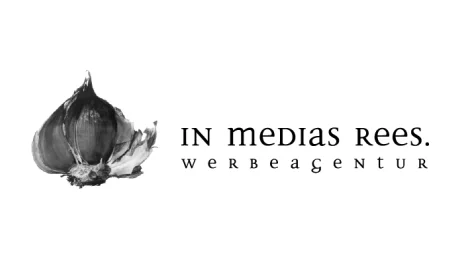 Honoring your company with the HIPE AWARD emphasizes your service.
In addition to meeting our very high quality standards and successfully passing the HIPE AWARD testing and evaluation process, in medias rees, managed by Simone Rees, is particularly convincing thanks to the sound competence within the entire team as well as the high level of enthusiasm on the part of customers.
Creativity knows no boundaries and passion opens up new horizons. That only approximates the drive and dedication that goes into the brilliant work of Simone Rees and her team. From brainstorming to implementation, customers experience a first-class experience that leaves nothing to be desired. At in medias rees, design affinity meets strategic thinking to provide clients with customized marketing tailored to their needs.
HIPE AWARD pertains to the most renowned awards in the service industry and established itself to a well-known quality seal in recent years extending the entire DACH-region. Our network consists of award-winning service providers achieving excellent results on a daily basis on behalf of their customer enthusiasm.

We are convinced: "Customers do not want enthusiasm. Customers want exictement." - HIPE AWARD
in medias rees
Anschrift
An der Burg 9
70192 Stuttgart