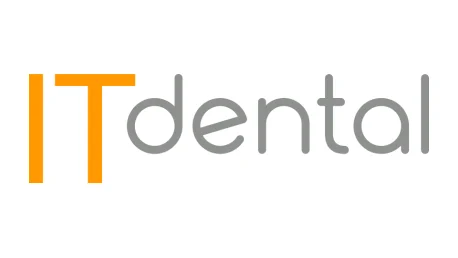 Honoring your company with the HIPE AWARD emphasizes your service.
In addition to meeting our very high quality standards and successfully passing the HIPE AWARD testing and evaluation procedure, IT dental GmbH, led by Fabian Brülhart, is particularly convincing thanks to the high level of enthusiasm on the part of customers as well as the customer-oriented support, which leaves nothing to be desired.
Specialized in dentists and dental laboratories, IT dental GmbH creates the ideal support for the practice experience of tomorrow. Simplified practice management that is sustainable, supportive and at the same time optimizes performance - that is what Fabian Brülhart stands for with his innovative service. Enthusiastic employees, who get to know a completely new form of workflow and patients, who can experience more consultation quality and less waiting time. We say WOW: that's what we call High Performance!


HIPE AWARD pertains to the most renowned awards in the service industry and established itself to a well-known quality seal in recent years extending the entire DACH-region. Our network consists of award-winning service providers achieving excellent results on a daily basis on behalf of their customer enthusiasm.
We are convinced: "Customers do not want enthusiasm. Customers want exictement." - HIPE AWARD
IT dental GmbH
Anschrift
Rämsiweg 4
6048 Horw