back
Grotenkamp Holding Management & Beteiligungs GmbH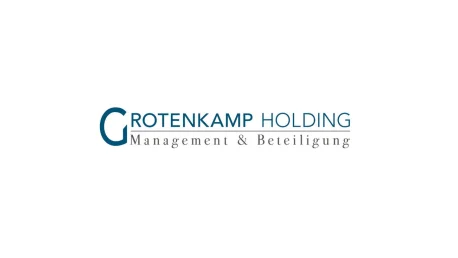 Honoring your company with the HIPE AWARD emphasizes your service.
In addition to meeting our very high quality standards and successfully passing the HIPE AWARD testing and evaluation process, Grotenkamp Holding Management & Beteiligungs GmbH, led by Iris Wilhelm, is particularly convincing thanks to its high level of expertise and enthusiastic customer service, which leaves nothing to be desired.
Grotkamp Holding shines with its locations in Hamburg, Berlin, Mecklenburg-Vorpommern as well as Memmingen and thus creates a broad distribution of its excellent service offer. Thanks to a profound practical experience, customers receive not only concentrated know-how but also individual strategies with a focus on increasing efficiency and optimal design for long-term success - whether in the analog or digital sector, whether in the production or service industry - this management consulting creates new paths for companies that want to lace sustainable success.

HIPE AWARD pertains to the most renowned awards in the service industry and established itself to a well-known quality seal in recent years extending the entire DACH-region. Our network consists of award-winning service providers achieving excellent results on a daily basis on behalf of their customer enthusiasm.
We are convinced: "Customers do not want enthusiasm. Customers want exictement." - HIPE AWARD
Grotenkamp Holding Management & Beteiligungs GmbH
Anschrift
Neu Süttorf 20
21398 Neetze