back
blache medical GmbH & Co. KG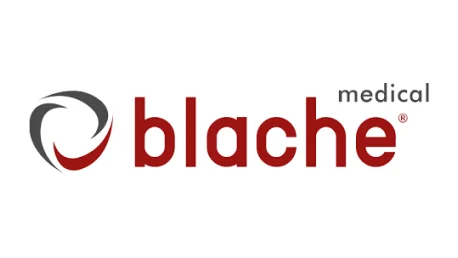 Honoring your company with the HIPE AWARD emphasizes your service.
In addition to meeting our very high quality standards and successfully passing the HIPE AWARD testing and evaluation process, blache medical GmbH & Co. KG, led by Sven Blache, is particularly convincing thanks to its high level of accessibility and exceptional customer friendliness, which guarantee enthusiastic customer care.
medical GmbH & Co. KG shines as a competent partner for surgical instruments and thus bears a high responsibility, which is essential for the medical progress of tomorrow. Thanks to the high dedication, which the High Performance Team puts into the development up to the construction, production and final market launch every day, the successful basis of this excellent service is pioneers. We are thrilled and take our hats off to such an achievement: Chapeau!
HIPE AWARD pertains to the most renowned awards in the service industry and established itself to a well-known quality seal in recent years extending the entire DACH-region. Our network consists of award-winning service providers achieving excellent results on a daily basis on behalf of their customer enthusiasm.

We are convinced: "Customers do not want enthusiasm. Customers want exictement." - HIPE AWARD
blache medical GmbH & Co. KG
Anschrift
Rottweiler Straße 53
78669 Wellendingen