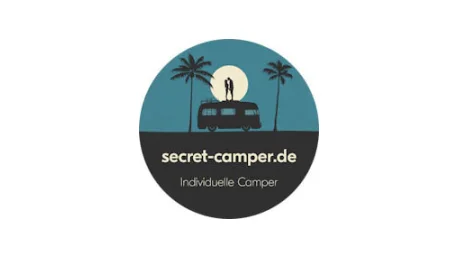 Honoring your company with the HIPE AWARD emphasizes your service.
In addition to meeting our very high quality standards and successfully passing the HIPE AWARD testing and evaluation process, Secret-Camper, managed by Dr. Angela Germer, is particularly convincing thanks to the enthusiastic customer testimonials, which especially appreciate the high reliability and excellent customer friendliness of the team.
This camper manufacture makes the impossible possible for many. Whether an individual trip or a free lifestyle is the impetus to leave the daily grind behind, this team always knows exactly what to do. At Secret-Camper comfort and adventure are skillfully combined, whereby Dr. Angela Germer, with her terrific team, generates experiences of the extra class, which become memories for life.
Camper outside - Secret inside. With this slogan, the High Performance Team does honor to its service, because ... What appears from the outside like a simple camper, hides from the inside a retreat of superlatives.
HIPE AWARD pertains to the most renowned awards in the service industry and established itself to a well-known quality seal in recent years extending the entire DACH-region. Our network consists of award-winning service providers achieving excellent results on a daily basis on behalf of their customer enthusiasm.

We are convinced: "Customers do not want enthusiasm. Customers want exictement." - HIPE AWARD
Secret-Camper
Anschrift
Hirschfelder Str. 7a
04451 Borsdorf