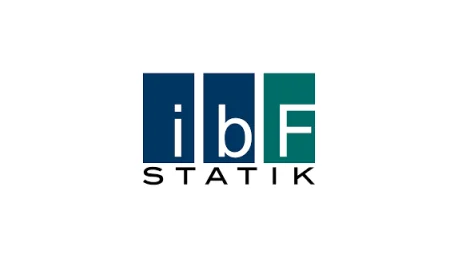 Honoring your company with the HIPE AWARD emphasizes your service.
In addition to meeting our very high quality standards and successfully passing the HIPE AWARD testing and evaluation procedure, ibF Statik GmbH, led by Andreas Fleischer, is particularly convincing thanks to the high level of customer friendliness and the exceptional reliability within the team.
The ibF Statik GmbH acts as a competent partner around the topic of individual planning and support of all issues of structural analysis and structural design. Whether structural design, structural analysis, renovations, structural glass construction, metal (light) construction or fire protection - with this team of experts one thing is clear:Here individuality, diligence and dedication is given everything for the customer's enthusiasm and that every day!
HIPE AWARD pertains to the most renowned awards in the service industry and established itself to a well-known quality seal in recent years extending the entire DACH-region. Our network consists of award-winning service providers achieving excellent results on a daily basis on behalf of their customer enthusiasm.
We are convinced: "Customers do not want enthusiasm. Customers want exictement." - HIPE AWARD
ibF Statik GmbH
Anschrift
Robert-Scott-Straße 12
95615 Marktredwitz