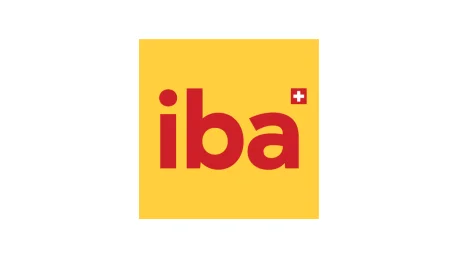 Honoring your company with the HIPE AWARD emphasizes your service.
In addition to meeting our very high quality standards and successfully passing the HIPE AWARD testing and evaluation procedure, OWIBA AG / iba, led by Michel Krüttli, is particularly convincing thanks to its high level of competence and constant availability.
A successful market presence that has lasted for over 80 years has led this high-performance team to an unbeatable level of recognition in the B2B sector, which is attributable to the high quality as well as the remarkable expertise. In the meantime, the Swiss quality company supplies around 160,000 customers and does so with an inspiring service that leaves nothing to be desired. With more than 13'000 articles in the total assortment it is clear: OWIBA AG / iba is the right partner for office supplies of all kinds. We say: WOW, keep it up!

HIPE AWARD pertains to the most renowned awards in the service industry and established itself to a well-known quality seal in recent years extending the entire DACH-region. Our network consists of award-winning service providers achieving excellent results on a daily basis on behalf of their customer enthusiasm.

We are convinced: "Customers do not want enthusiasm. Customers want exictement." - HIPE AWARD
OWIBA AG / iba
Anschrift
Gewerbestrasse 16
3065 Bolligen