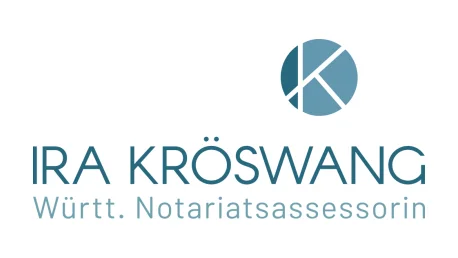 Honoring your company with the HIPE AWARD emphasizes your service.
Honoring your company with the HIPE AWARD emphasizes your service.

In addition to meeting our very high quality standards and successfully passing the HIPE AWARD testing and evaluation procedure, Kanzlei Kröswang, of Ira Kröswang, is particularly convincing thanks to its first-class accessibility as well as the level of accessibility, which guarantee an excellent customer experience.
Convince yourself of this amazing service quality and book your next inspiring customer experience now!
This high performance team has the following services ready for you:

Preparation of executor contracts

Execution of wills

Advice on the succession of property

Preparation of waivers of inheritance and compulsory portions

Preparation of health care proxies and living wills

Preparation of inheritance contracts and wills

Advice on the drafting of wills and inheritance contracts

Support in planning and organizing the settlement of estates

Representation of the interests of heirs and executors in legal disputes

Assumption of fiduciary duties in connection with the succession of assets
HIPE AWARD pertains to the most renowned awards in the service industry and established itself to a well-known quality seal in recent years extending the entire DACH-region. Our network consists of award-winning service providers achieving excellent results on a daily basis on behalf of their customer enthusiasm.
We are convinced:
"Customers do not want enthusiasm. Customers want excitement." - HIPE AWARD
Kanzlei Kröswag
Anschrift
Im Benzfeld 49
73527 Schwäbisch Gmünd